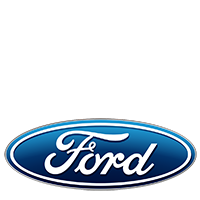 Autoservice for Ford
We'll find the best deals in your area for your Ford.
How it works?
Easy and fast
With us you can find the right offer for your vehicle at the best price. No more and no less.
Start now
1. Fill out the form
You send us your contact details and vehicle data so that we have all the info to make an offer.
2. Tailor made offer for your needs
We will create you an offer tailored to your needs at an attractive price and send it to you within 3 working days.
3. Confirmation of the order
If you accept the offer, we will organize the order at the garage and make sure it looks after you and performs the service correctly.
Over 450 + garages in our network.
And it grows everyday
Each garage is carefully reviewed by us before being included in the Carhelper network, so you can benefit from competitive pricing and reliable quality.
Latest bookings
Work
Clima service
Car
Ford Fiesta ST
Work
Replace brake fluid
Car
Ford Transit
Work
Mfk check incl. cleaning
Car
Ford Galaxy 2.0 EcoBoost
Work
Clima desinfection service
Car
Ford C-Max 1.6
Work
Oil and oilfilter change
Car
Ford S-Max 1.8 Tdci
Work
Polen / Climafilter replace
Car
Ford Kuga
Work
Service by the manufacturer
Car
Ford Focus 1.6 ecoboost
Work
Brakes replace
Car
Ford Fiesta 1.3
Work
Oil and oilfilter change
Car
Ford Ka
Why use Carhelper?
Compare over 450 garages and book online
Receive the price within 3 minutes
Guaranteed quality through customer feedbacks
2 year warranty on work and parts
No clear price transparency
Quality of the garage is not transparent comparable
Risk that cheap garages will use non official and bad parts.
Start now